Mark & Karen's Home Page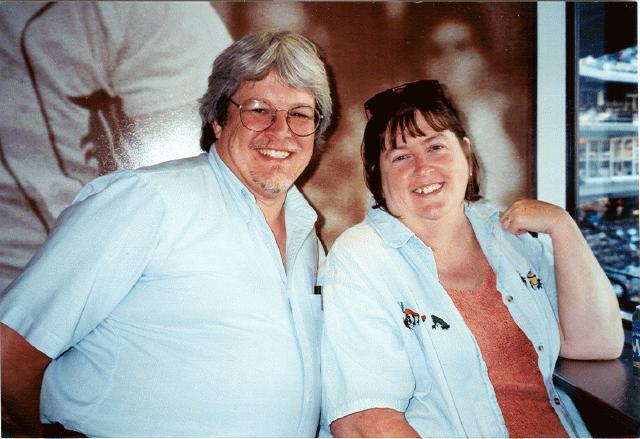 PROFESSIONAL GENEALOGY
Karen is a Professional Researcher, since 1990, willing to do research for you.
Please see her Michigan Professional Genealogy website by clicking here.


---
OUR PERSONAL GENEALOGY
We welcome your interest in any surnames that you see listed here.
We hope to make this page interesting as well as informative.
If you have any questions or information to share on any of the surnames listed BELOW, please e-mail us.

Family group sheets available upon request. Please be specific with your request.

Our highlighted surnames link you to individual web pages; notes and sources on the files are available upon request.

Last updated 08 Sep 2008

Our Surnames
Karen's surnames:
Ansley, Apple, Boomershine, Bush, Clay, Early, Eppert, Gates, Gebhart, Grady, Hegele, Hess, Hester, Johnson (GA), Kesler, Kreitzer, McCune, Montabaugh, Naylor, Nix, Peterman, Phillips, Powell, Sellars, Tanreuther, Waddell, Young.

Mark's surnames:
Appla, Baldwin, Bart, Clark, Davis, Dute, Eudaley, Gunther, Heidenrich, Hilt, Hurst, Keller, Kritzler, Krugman, Ligon, Mahaffey, Metcalf, Morris (WV), Muller, Northington, Ralston, Reusch, Schade, Schoefer, Schultz, Shanklin, Shepherd, Webber, Winstead.

Back to top
---

In our search for family photos, we found three albums belonging to either Raymond Phillips or Pauline Kreitzer Phillips. These 124 photos are largely unidentified. CAN YOU HELP? Primary residence - Germantown or Miamisburg, both in Montgomery County, OH.

---
Now available! My Hessian Soldier, The Descendants of Henry Boomershine, 1748-1837 ;
Updated version, includes headstone photos, obituaries, tax records, and more.
300+ softbound pages, with notes, indexed, sourced, with many Montgomery County, Ohio families.
First time buyer, $69.95 (includes shipping).
Repeat buyers (you bought the original) $29.95 (includes shipping).
Checks, Money Orders, or PayPal (click below) gladly accepted.
Please allow 3-6 weeks for shipping.


Still working on - The Ligon Family Revisited (working title); a compilation of family records, censuses, wills, and much more. You can submit your family lineage to be included in this work. See below.

Submissions, GEDCOMS on disk, and orders to:
Karen Krugman
PO Box 250434
Franklin, MI 48025-0434

Back to top

---
Other genealogy information, can be found here: